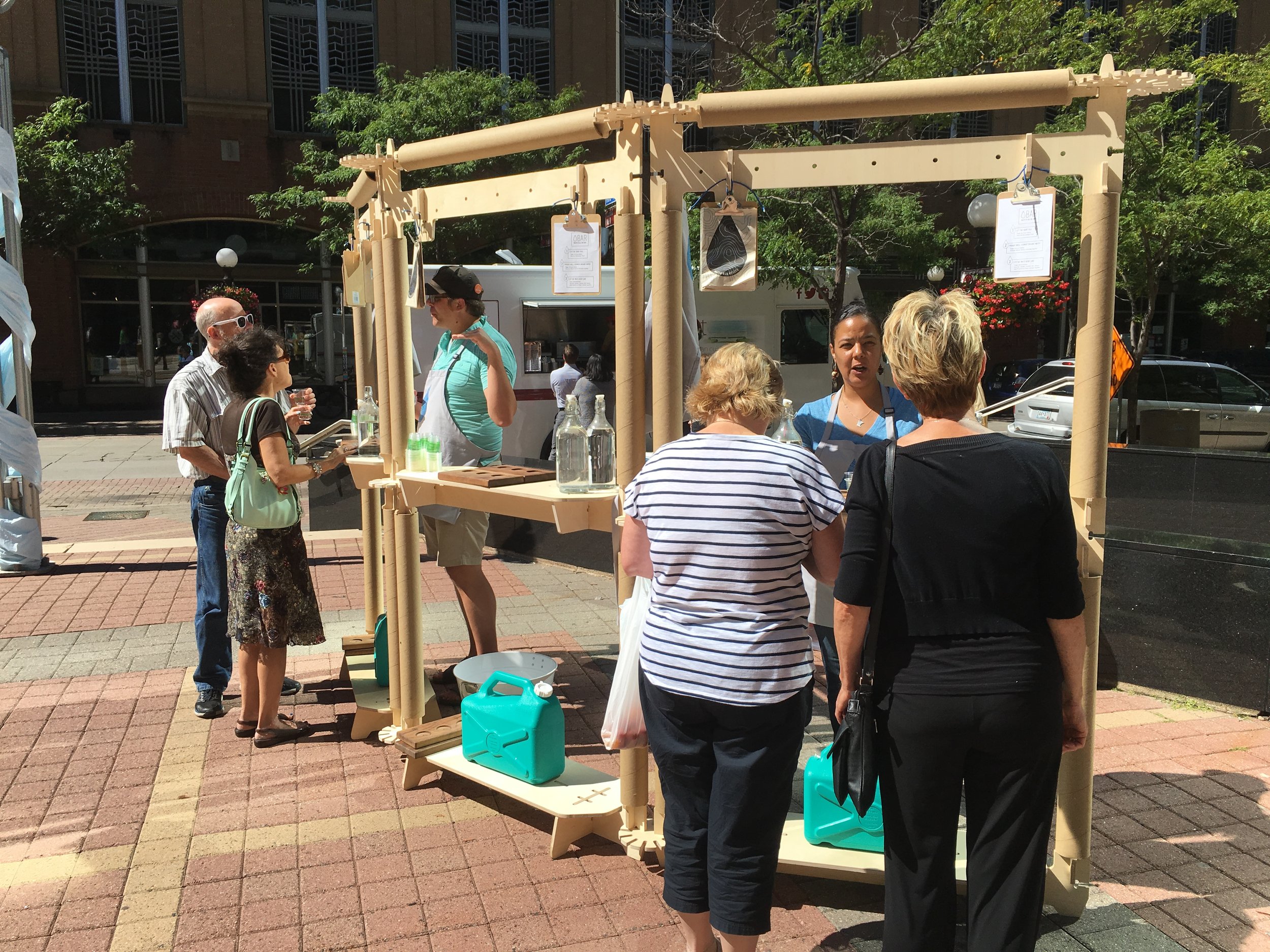 Five Ways to Support Water Bar & Public Studio's Work to #ServeWater
Water Bar & Public Studio is an artist-led social enterprise. We work collaboratively, with and in community, to serve water through art, culture, story, and social space. Our collaborative work depends on the support of our partners and community! Here are some of the ways you can #ServeWater with Water Bar & Public Studio.
1. Volunteer for a shift at the bar!
Our community of volunteer Water Tenders keep Water Bar open, serving water across Minnesota and in our Northeast Minneapolis storefront. It's a fun way to have an impact! Click here to sign-up.
2. Host a Water Bar pop-up or hire Water Bar for your next creative project!
As a social impact business, we rely on earned income from creative services like our Water Bar pop-ups, workshops, and consulting. When you hire Water Bar for these services, or other art for water projects, you also provide paid opportunities to local artists and community residents who know water and culture. Check the "services" menu for info!
3. Rent the Water Bar storefront for your meeting or event.
We've got a beautiful community space and we want to share it! Renting our storefront space in northeast Minneapolis is another way to make sure accessible space exists for artists and others to create community. Click here for rental info.
4. Invest in this unique artist-led social enterprise.
Water Bar is a unique artist-led enterprise that serves water to build relationships and transform culture. Investors are critical to growing the reach and impact of Water Bar, supporting and sustaining innovation with funding and financial leadership. To read about our model and how we work with social impact investors, click here.
5. Give to THE WATER BAR & PUBLIC STUDIO STOREFRONT.
Giving at any level—whether its $5 or $500—supports collaborative community space led by Water Bar artists and our network of local partners. Visit this fundraising page to make a tax-deductible donation to our storefront space through our nonprofit neighborhood improvement association.
Water Bar & Public Studio is also on Patreon! Join for $1 or more per month, and receive awesome benefits. And be sure to tell your friends and colleagues why you're a Water Bar & Public Studio supporter.